WE ARE FULLY OPEN FOR BUSINESS
ALL VISITS ARE BY APPOINTMENT ONLY, WITH THE EXCEPTION OF PURCHASING PRODUCTS FOR SALE. MASKS ARE NOT REQUIRED, BUT STAFF MEMBERS IN CONTACT WITH PATIENTS WILL CONTINUE TO BE MASKED. PATIENTS ON MEDICATIONS, PATIENTS WITH DISABILITIES, OR THOSE REQUIRING IN HOME POST OPERATIVE CARE MAY BRING A CAREGIVER. MINORS MAY BE ACCOMPANIED BY THEIR PARENTS OR GUARDIAN. PLEASE CALL OUR OFFICE IF YOU HAVE ANY QUESTIONS.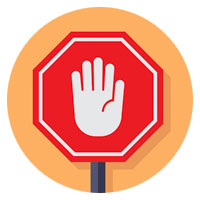 STOP IF YOU FEEL SICK OR HAVE COVID-19 SYMPTOMS, OR EXPOSURE TO PEOPLE WITH SUSPECTED OR CONFIRMED COVID-19.  CALL OUR OFFICE TO RESCHEDULE.
TELEMEDICINE IS AVAILABLE FOR NEW AND EXISTING PATIENTS. CALL (907) 563-2002.