Plastic Surgeons of Alaska
Alaska Regional Hospital
2741 Debarr Road #215
Anchorage, AK 99508
Phone: (907) 563-2002
Fax: (907) 562-7628
Monday–Friday: 8:30 a.m.–4:30 p.m.

James Lee, MD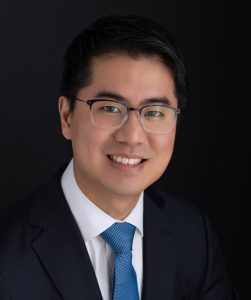 Born and raised in the Pacific Northwest, Dr. James Lee is a plastic surgeon in Anchorage who produces results that are both natural-looking and functional. He's committed to achieving the best possible results with patient safety as his highest priority. He has trained in the latest advanced surgical techniques and has cultivated a detail-oriented and personalized approach.
Education & Training
Dr. Lee, who is a board-certified general and plastic surgeon, earned his bachelor's degree in biology with an emphasis in both cellular and environmental biology at Pacific Union College in Napa Valley. He then earned his medical degree from Loma Linda University in Southern California, traveling to Chad and Uganda during medical school to work in underserved communities. His work during those trips resulted in his passion for surgery.
After getting his medical degree, Dr. Lee completed a general surgery residency at the University of Arizona in Phoenix, where he was awarded the Medical Student Educator of the Year during his year as chief resident. He completed his advanced training at the Tulane University Ochsner Plastic Surgery program before joining Plastic Surgeons of Alaska.
Favorite Procedures
With specialized training and experience in plastic surgery of the face, breast, and body, Dr. Lee offers a range of procedure options. Here are a few of his specialties:
Personal Interests
During his general surgery training, Dr. Lee spent a significant amount of time in Anchorage, and he's delighted to be back. In his spare time, Dr. Lee enjoys time with his family, playing guitar, being outdoors, and watching Northwest sports.
To meet personally with Dr. Lee, request a consultation using the online form or call Plastic Surgeons of Alaska at (907) 563-2002 to schedule an appointment. We serve patients from the Anchorage area, the Kenai Peninsula, and Wasilla, Palmer, and other Mat-Su Valley communities.