Plastic Surgeons of Alaska
Alaska Regional Hospital
2741 Debarr Road #215
Anchorage, AK 99508
Phone: (907) 563-2002
Fax: (907) 562-7628
Monday–Friday: 8:30 a.m.–4:30 p.m.

Aaron Berhanu, MD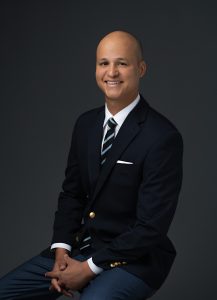 Dr. Aaron Berhanu is a plastic surgeon with extensive training in reconstructive and cosmetic surgery practicing in Anchorage. Dr. Berhanu's dedication to the success of his patients, who visit from the Kenai Peninsula to the Mat-Su Valley, including Wasilla and Palmer, can be appreciated both inside and outside of the operating room. His careful attention to detail and relentless pursuit of optimal surgical results is balanced by his relaxed, personable style.
Education & Training
Dr. Berhanu earned his bachelor's degree in biology with honors from Stanford University. He then completed his medical degree at Harvard Medical School and simultaneously completed a master's program at Harvard Business School.
He completed a plastic surgery residency at the University of Washington in Seattle, where he received diverse training in reconstructive and cosmetic surgery throughout the body. 
Favorite Procedures
Dr. Berhanu is highly trained and experienced in plastic surgery of the face, breast, and body. Some of his most favorite procedures to perform include:
Personal Interests
Dr. Berhanu was born in California and raised in Walla Walla, Washington. His wife is from Juneau and works as a flight attendant for Alaska Airlines. Dr. Berhanu enjoys cooking, traveling with his wife, and spending time with friends and family.
Curriculum Vitae
Education
Biological Sciences, Bachelor of Science with Departmental Honors in Cellular and Molecular, Stanford University, 08/2004 – 06/2008
Biology, Medical Doctorate, Harvard Medical School, 08/2011 – 05/2016
Master of Business Administration, Harvard Business School, 08/2014 – 05/2016
Plastic and Reconstructive Surgery, Integrated, University of Washington Affiliated Hospitals, Seattle, WA, 06/2016 to 06/2022
Hospital Positions
University of Washington Affiliated Hospitals, Resident Physician, Plastic and Reconstructive Surgery, 06/2016 to 06/2022
Current Licenses
Physician, State of Alaska; Issued: 05/07/2022, Expires: 12/31/2024
Physician and Surgeon License, Washington State; Issued: 04/19/2021, Expires: 04/23/2023
Past Licenses
Physician and Surgeon Residency License, Washington State; Issued: 06/10/2016, Expired: 07/31/2021
Professional Organizations
American Society of Plastic Surgeons, Resident Member, 06/2016 to 06/2022
The Aesthetic Society, Resident Member. 03/2022 to 06/2022
Bibliography
Publications
Berhanu AE, Pauli NP. Not just a 'runny nose': a case of spontaneous CSF rhinorrhea for a common symptom (2014). British Medical Journal Case Reports. PubMed ID: 25150242.
Berhanu AE, Talbot SG. The 'inside-out' technique for ventral hernia repair with mesh underlay (2015). Plastic and Reconstructive Surgery Global Open Access. 3(6):e422. PubMed ID: 26180723.
Chen CA, Park RJ, Jedge JV, Jun T, Christina MP, Yoo SM, Yamasaki A, Berhanu A, Vohra-Khullar P, Remus K, Schwartzstein RM, Weinstein AR. How we used a patient visit tracker tool to advance experiential learning in systems-based practice and quality improvement in a medical student clinic (2016). Medical Teaching. 38(1):36-40. PubMed ID: 25401409.
Frederick MJ, Berhanu AE, Bartlett R. Chest surgery in female to male transgender individuals (2017). Annals of Plastic Surgery. 78(3):249-253. PubMed ID: 27845966.
Papp AA, Berhanu AE, Thomas MR, Pham TN. Interrupting the seams: The principle of preventative burn surgery (2019). Burns Open. 3: 121-125.