Plastic Surgeons of Alaska
Alaska Regional Hospital
2741 Debarr Road #215
Anchorage, AK 99508
Phone: (907) 563-2002
Fax: (907) 562-7628
Monday–Friday: 8:30 a.m.–4:30 p.m.

Selecting a Qualified Surgeon
The selection of your surgeon, when considering surgery of any type, will be the most important decision you can make and the one that will have the greatest impact on your results. You should explore all available resources to help make this all-important decision. Take your time, ask questions and expect answers. Factors such as training and experience, as well as patient satisfaction, are more important than office location, hospital affiliation, gender, or schedule availability.
Plastic Surgeons of Alaska in Anchorage recommends the following steps for people from the Kenai Peninsula and the Mat-Su Valley, including Wasilla and Palmer, who are considering plastic surgery.
Step 1: Acquire Names of Qualified Surgeons
Ask your family doctor, ob-gyn, internist, or others you may know in the medical community. Ask which surgeon would be chosen to treat their family and friends. Ask friends who may have had a similar procedure or experience with any of the surgeons. Be careful not to assume that your results will be the same as your friends, as everyone is unique. Call the local hospital to request names of board-certified plastic surgeons in the community who can perform the procedure you are considering.
Step 2: Check Credentials
Training – the quality of training rather than the school attended is the most important. Check for completion of an accredited Plastic Surgery residency. This includes a MINIMUM of two to three years devoted entirely to the study of plastic surgery. This follows three to five years of surgical training, and four years of medical school training. Programs requiring only 6-12 months are not truly plastic surgery training programs, and are considered by most to be inadequate.
Board Certification – Plastic surgeons who perform aesthetic and reconstructive procedures are highly trained in their specialty. To become board certified in plastic surgery, doctors must complete from five to seven years of postgraduate medical training. After graduation from medical school, they must have thorough grounding in general surgery (at least three years), and two to three years further study at a plastic surgery training center approved by the Residency Review Committee in Plastic Surgery.
Any licensed doctor may call himself a plastic surgeon. However, voluntary board certification is a singular indication of a doctor's plastic surgery expertise. In addition to requiring the educational background described above, the American Board of Plastic Surgery (the ONLY Plastic Surgery board recognized by the AMA) demands that certified physicians pass rigorous oral and written examinations covering all plastic surgery procedures. Evaluated by panels of distinguished examiners, only the highest qualified doctors are awarded board certification. The American Society of Plastic Surgeons is an organization of more than 5,000 board-certified plastic surgeons in the United States and Canada.
Hospital Privileges – All qualified surgeons who perform operations in their office will (and must) have privileges to perform those procedures in a hospital. Lack of privileges can be a sign of an impending problem. If you develop a surgical complication that requires admission to a hospital, your surgeon must be available and LEGALLY ABLE to treat you in the hospital environment. Lack of hospital privileges also implies a lack of peer oversight and review of the quality of your surgeon's ability. BEWARE!
Professional Societies – Find out the quality of the organizations of which your surgeon is a member. There are many societies without the rigorous admission requirements demanded of organizations such as ASPS. Get names, make calls and check out the requirements for admission to the organization.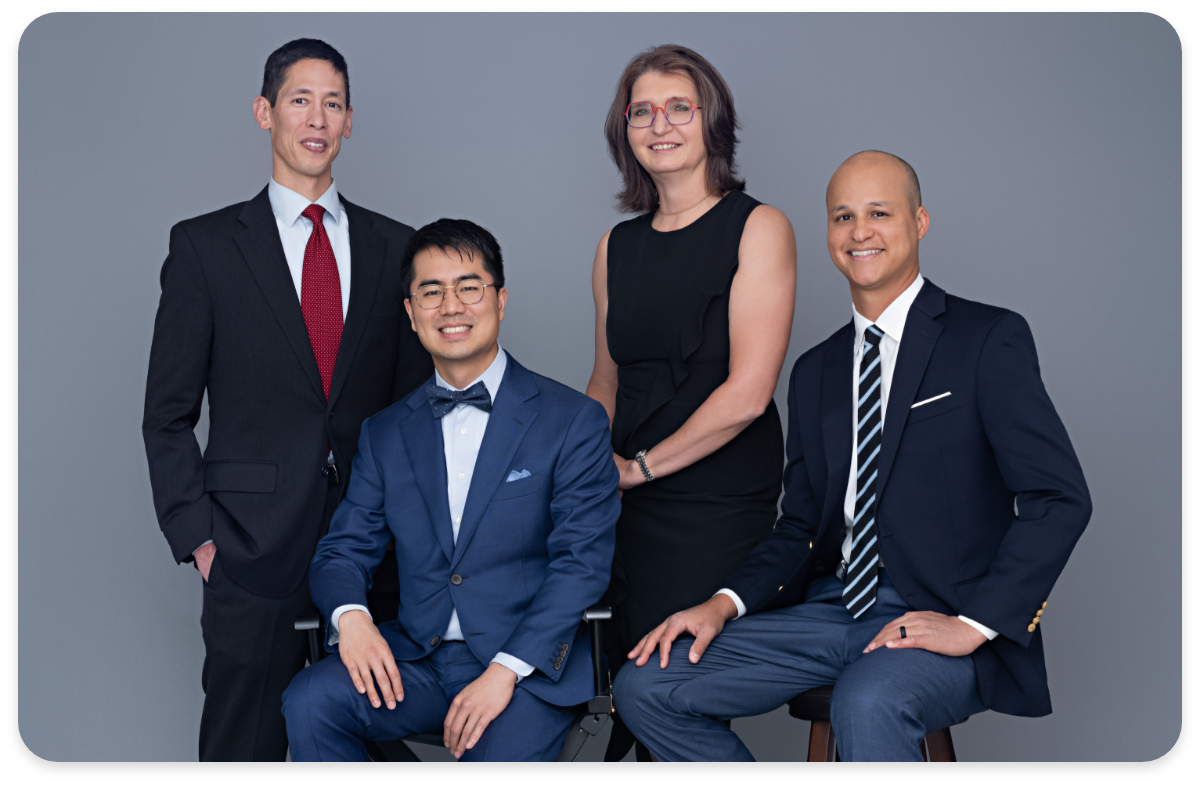 Meet Our Surgeons
Our surgeons are uniquely talented and share a dedication to providing our patients the type of personalized care that has established Plastic Surgeons of Alaska as the premier practice in the state.
Request My Consultation
Final Step: The Consultation
Contact the office and arrange an initial consultation. You should feel comfortable with all aspects of the office and staff. Ask questions about fees, about policies regarding after hour doctor call coverage, and the treatment of complications (including fees and location of treatment). Compare personalities. Look for complete, honest, knowledgeable answers to your questions. Operative procedures should be explained to your satisfaction and written information should be available to you to take home and read. Write your questions down prior to the visit to ensure that all may be answered. Alternative treatments should be discussed and risks explained to your satisfaction. Remember, the final decision must be yours. Don't be talked into treatments you don't feel comfortable with or about which you feel uninformed. The goal of both the patient and surgeon should be a safe, effective solution to the problem or condition.