Plastic Surgeons of Alaska
Alaska Regional Hospital
2741 Debarr Road #215
Anchorage, AK 99508
Phone: (907) 563-2002
Fax: (907) 562-7628
Monday–Friday: 8:30 a.m.–4:30 p.m.

Eyelid Surgery
Do people often ask if you're feeling tired even when you're well-rested? Or do you look at yourself and think your eyes make you seem older than you are? Eyelid surgery at our Anchorage, Alaska, practice is very popular with women and men from the Kenai Peninsula and Wasilla, Palmer, and other Mat-Su Valley communities because it creates a refreshed, alert, more youthful appearance.
To schedule an appointment, please call (907) 563-2002 today.
View Before & After Photos
Who Can Benefit From Eyelid Surgery?
Most of the patients we see for upper eyelid surgery (also called blepharoplasty) are in their 40s or older and notice that the skin on the lids is starting to sag. Younger men and women, however, may want upper blepharoplasty to lift naturally hooded eyelids—a trait that may be inherited from parents.
Lower eyelid surgery patients may span a wide range of ages. Puffiness and shadows caused by pockets of fat in the lower lids can be hereditary or age-related. Other signs of aging in the lower eyelids include fine lines and crepey skin.
Some patients combine both upper and lower eyelid surgery in a single operation.
How Is Eyelid Surgery Performed?
Our plastic surgeons perform both upper and lower eyelid surgery using advanced techniques that minimize the invasiveness of the procedures and limit downtime.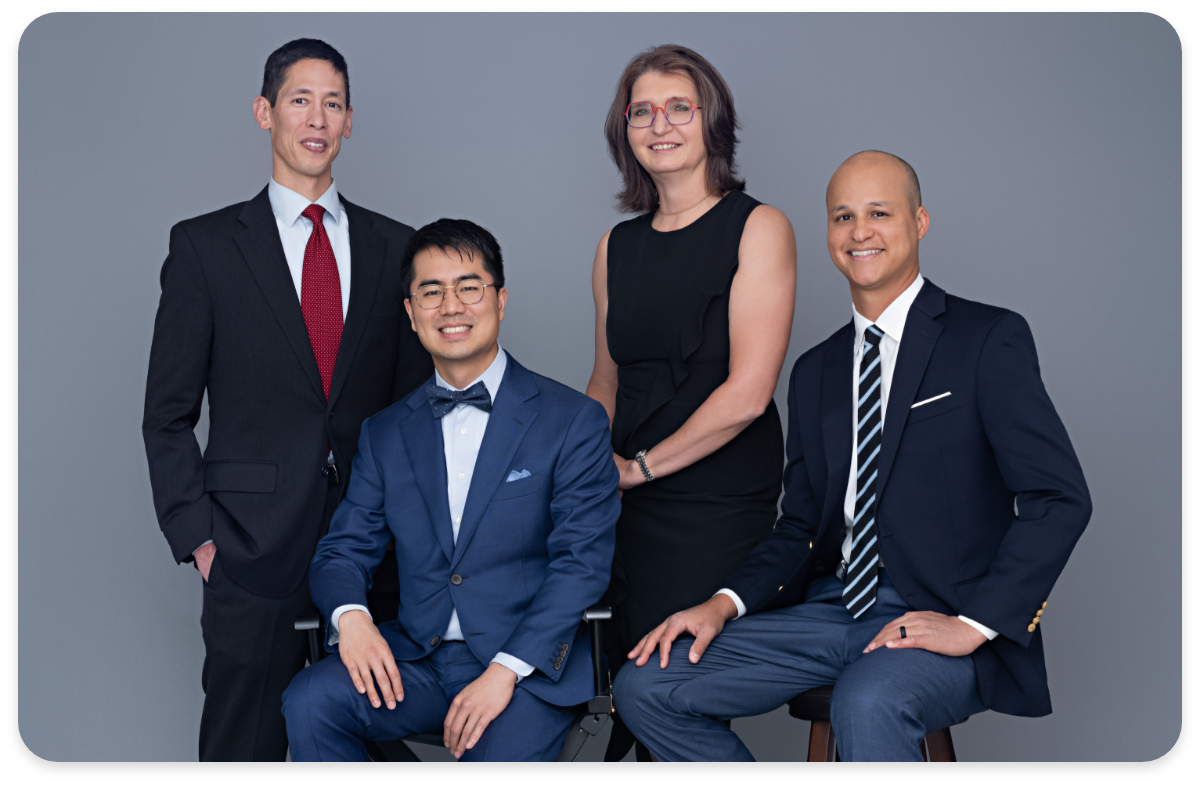 Meet Our Surgeons
Our surgeons are uniquely talented and share a dedication to providing our patients the type of personalized care that has established Plastic Surgeons of Alaska as the premier practice in the state.
Request My Consultation
Upper Eyelid Surgery
Our surgeons use a local anesthetic to numb the patients' eyelids before beginning the procedure, which involves making incisions in the natural creases of the eyelids. Scars are virtually imperceptible after upper eyelid surgery. After making the incision, the surgeon removes excess skin and, in some cases, muscle and fat, too. Once the skin is removed, your surgeon sutures the incisions.
Lower Eyelid Surgery
We use general anesthesia for lower eyelid surgery to ensure patients remain comfortable during surgery. Incisions for lower eyelid surgery may be made just below the lower lash line or inside the eyelid. Patients getting lower eyelid surgery usually want to reduce puffiness and smooth wrinkled skin. If the procedure is limited to removing or repositioning excess fat, the surgeon may use the transconjunctival approach, which involves making incisions on the inside of the eyelid.
Eyelid surgery typically takes about an hour to 90 minutes to complete.
How Long Is Recovery After Eyelid Surgery?
The time it takes to heal after eyelid surgery depends on the extent of the procedure. In most cases, we recommend patients plan to take at least a week off from work. If Dr. Lee only has to remove minimal fat, the healing process could be as rapid as a few days.
Bruising and swelling are normal following eyelid surgery, and you should apply ice or cool compresses to the eyes multiple times each day to help reduce swelling. Sleeping upright propped up by extra pillows (or in a recliner) also minimizes swelling. Prescription eye drops or ointments help keep eyelids clean, reduce the chance for infection, and keep your eyes moist.
Even though the aging process continues, you can expect to enjoy the results of your eyelid surgery for 10 to 15 years after the procedure.
The staff are friendly, professional and compassionate. Dr. Cole is knowledgeable and makes you feel at ease. Highly recommend them!

Marcia E, via Google Reviews
Can You Combine Eyelid Surgery With Other Procedures?
Aging rarely occurs in just one area of the face. If you're noticing sagging eyelids due to aging, it's likely that other areas of the face could use a pick-me-up, too. Some of our patients combine blepharoplasty with a face and neck lift or injectable fillers.
How Much Does Eyelid Surgery Cost?
The cost of eyelid surgery varies depending on the extent of the procedure and if you have upper or lower eyelid surgery, or both. We prepare a detailed price quote following your consultation, which explains the various fees and costs associated with the surgery.
Schedule a Consultation
Women and men in Anchorage and elsewhere in Alaska considering eyelid surgery can schedule an appointment by calling (907) 563-2002 or request a consultation at our practice using the online form.