Plastic Surgeons of Alaska
Alaska Regional Hospital
2741 Debarr Road #215
Anchorage, AK 99508
Phone: (907) 563-2002
Fax: (907) 562-7628
Monday–Friday: 8:30 a.m.–4:30 p.m.

Mommy Makeover
The "mommy makeover" is one of the most popular combinations of cosmetic procedures at our Anchorage, AK, plastic surgery practice. It is performed following childbirth and breastfeeding in order to reshape a woman's body. Areas of the body addressed in the procedures may include the abdomen, breasts, and waist.
Many women come to our practice for mommy makeover surgery from the Kenai Peninsula and the Mat-Su Valley, including Wasilla and Palmer, because they want to return to their pre-pregnancy physique. These procedures are not a substitute for weight loss or muscle toning.
Your mommy makeover may include:
To schedule an appointment, please call (907) 563-2002 today.
Mommy Makeover

Before & After Photos
WARNING:
This feature contains nudity. Please click OK to confirm you are at least 18 years of age and are not offended by such material.
Your Mommy Makeover Procedure
A mommy makeover procedure is performed while the patient is under general anesthesia and usually takes about 3 to 5 hours. After the surgery is complete, the patient will be taken to a recovery room for monitoring. In many cases, the patient is able to go home once the anesthesia has worn off. Anesthesia can affect motor and cognitive skills, so patients will need to have a trusted friend or family member drive them home and stay with them for at least the first 24 hours after surgery.
Mommy Makeover Animation Video
Mommy Makeover Recovery
The mommy makeover recovery experience depends on the procedures included in the surgery. However, some common recovery experiences and milestones include:
Time off work: Most mommy makeover patients are able to return to non-strenuous jobs within 1 to 3 weeks after surgery.
Compression garments: Patients typically need to wear compression garments on their breasts, abdomen, and thighs following a mommy makeover. These garments provide support and minimize postoperative swelling. Compression garments may be worn for up to a month or longer, depending on the patient's specific needs during recovery.
Drains: The surgeon may insert drains under the breasts and beneath the tummy tuck incision to prevent fluid buildup and post-surgical seroma. The length of time the drains will be in place depends on how quickly you heal and how much fluid is draining. In general, though, breast and abdomen drains are used for 1 or 2 weeks.
Exercise: Activity restrictions are usually lifted at about 6 weeks after surgery, at which point patients may return to their exercise routines.
Results: Swelling and other aftereffects may obscure results for several weeks, but by 3 weeks post-op, most patients can begin to see their new contours developing. As time goes on, results will continue to improve, but it may take up to a year to see the full results.
Although some of these temporary aftereffects may seem off-putting, combining procedures in a mommy makeover allows patients to enjoy optimal results with a single recovery period.
Ideal Mommy Makeover Candidates
Nonsmokers who have completed breastfeeding and childbearing and who are close to their ideal weight and in good health are usually good candidates for mommy makeover surgery. Patients should be able to take 2 to 3 weeks off from work and other responsibilities to give their bodies enough time to heal after the surgery.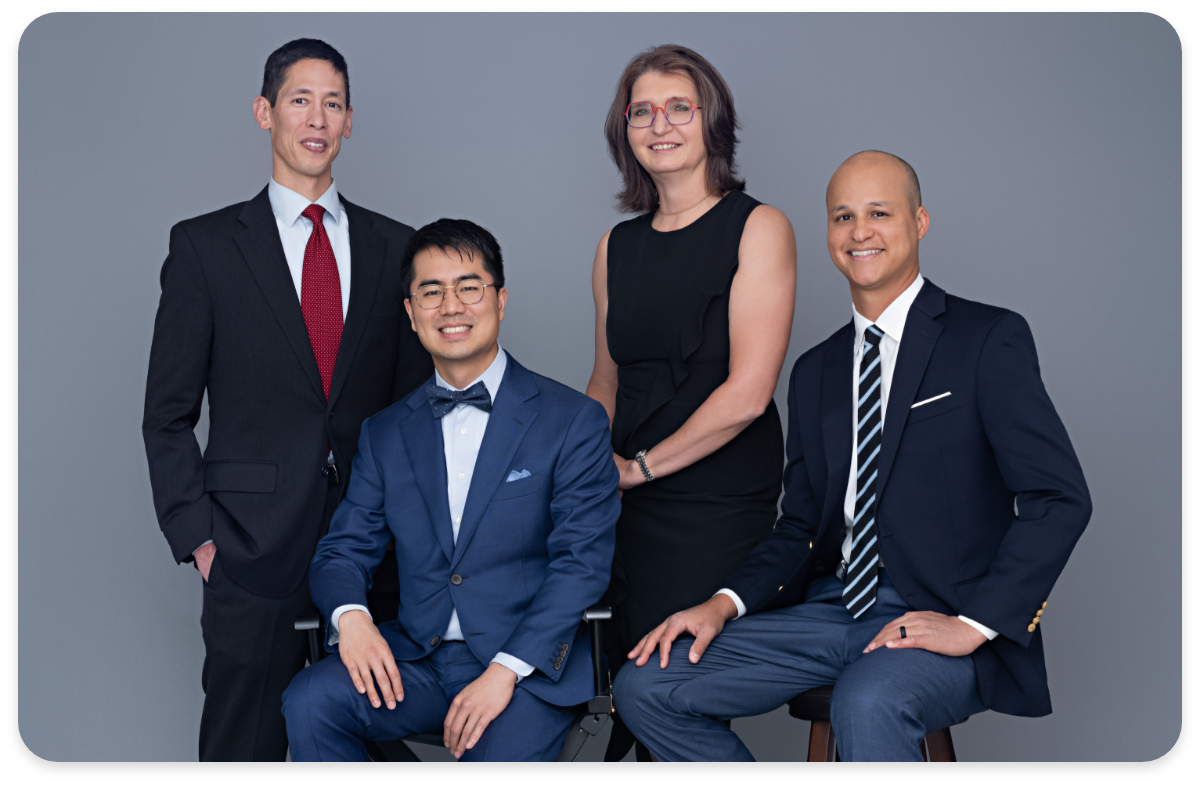 Meet Our Surgeons
Our surgeons are uniquely talented and share a dedication to providing our patients the type of personalized care that has established Plastic Surgeons of Alaska as the premier practice in the state.
Request My Consultation
Mommy Makeover FAQ
Is mommy makeover surgery worth it?
Although recovery after a mommy makeover can be lengthy, the procedure has a very high satisfaction rate. Most people find that the dramatic changes in their body shape after a mommy makeover are worth the temporary discomfort and time off work.
Is the recovery process painful?
Breast augmentation and liposuction recoveries are usually not very painful. Tummy tuck surgery is more extensive, so recovery is often more challenging. Pain and discomfort tend to be greatest the first few days after surgery. Patients manage this pain well with a prescription or over-the-counter pain medication.
How many dress sizes will I lose?
If a tummy tuck was included in your mommy makeover, you may lose about 2 to 3 dress or pant sizes.
Will my results be permanent?
You can expect your mommy makeover results to last for many years as long as you maintain a stable weight. If a breast augmentation was performed as part of your mommy makeover, you will likely need to replace your breast implants in 10 to 20 years.
Is there anything I should avoid after surgery?
For the first few weeks after surgery, it's important to refrain from smoking, lifting heavy items (including young children), drinking alcohol, sleeping on your side or stomach, and exercising. As healing progresses, your surgeon will advise when you can resume your regular activities.
Can I still get pregnant after mommy makeover surgery?
Mommy makeover surgery won't interfere with your ability to get pregnant or present any harm to a future baby. However, pregnancy after the procedure can compromise your results by stretching abdominal and breast skin.
Schedule a Consultation
Call us at (907) 563-2002 to schedule an appointment or request a consultation at our practice using the online form.