Plastic Surgeons of Alaska
Alaska Regional Hospital
2741 Debarr Road #215
Anchorage, AK 99508
Phone: (907) 563-2002
Fax: (907) 562-7628
Monday–Friday: 8:30 a.m.–4:30 p.m.

Plastic Surgery
Our Alaska plastic surgery practice offers a range of procedures that our surgeons customize and combine to create results that exceed our patients' expectations. Dr. Jana Cole, Dr. Daniel Suver, and Dr. James Lee each have unique talents and are highly trained plastic surgeons who understand the profound difference plastic surgery can make in the lives of our patients from Anchorage, the Kenai Peninsula, and Wasilla, Palmer, and other Matsu Valley communities.
To schedule an appointment, please call (907) 563-2002 today.
Plastic Surgery Procedures
We perform facial rejuvenation, breast enhancement, and body contouring procedures at Plastic Surgeons of Alaska. Use the links below to learn more about the procedure or procedures that you're considering.
A facelift and neck lift creates a more youthful appearance by restoring definition to your jawline and chin, minimizing wrinkles, and tightening loose neck skin.
Cosmetic ear surgery (sometimes called ear pinning surgery) is an option for both children and adults who are self-conscious about the appearance of their ears.
Upper and lower eyelid surgery creates a more alert, rested appearance for men and women with sagging upper eyelids or puffy lower eyelids.
Repairing a cleft lip and palate is usually accomplished before an infant's first birthday.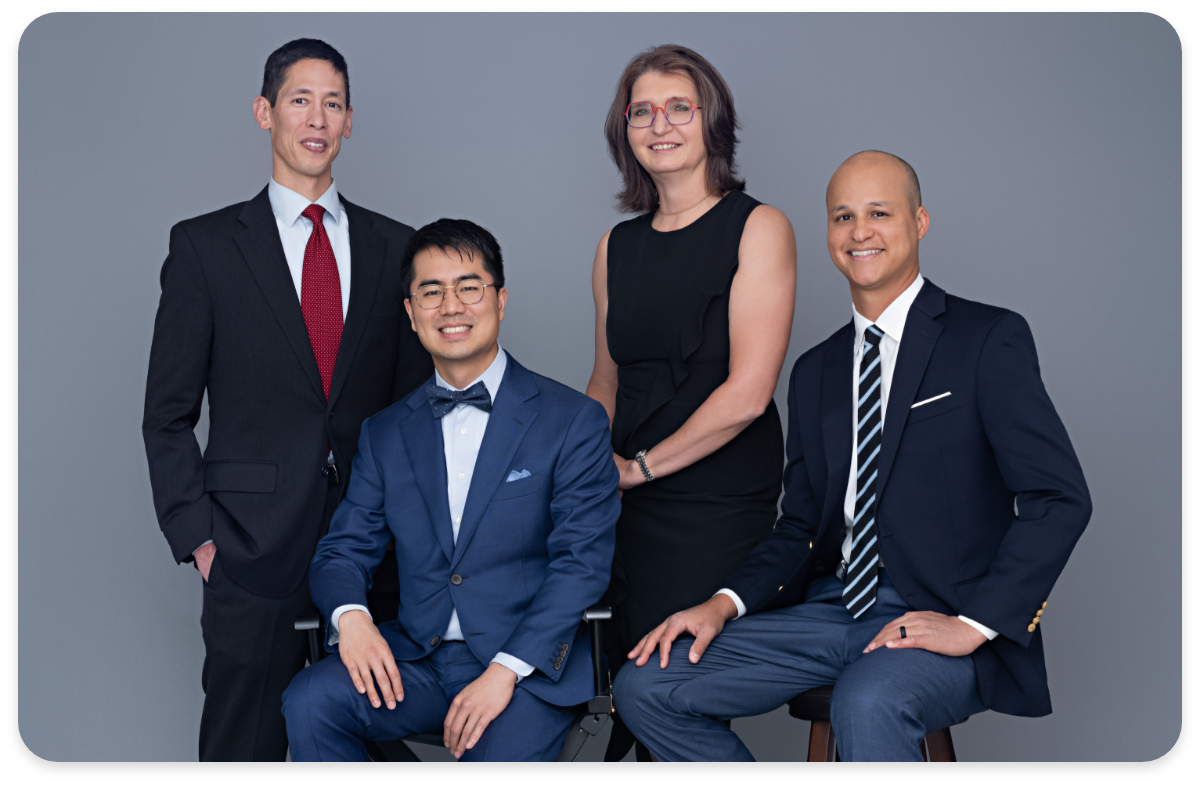 Meet Our Surgeons
Our surgeons are uniquely talented and share a dedication to providing our patients the type of personalized care that has established Plastic Surgeons of Alaska as the premier practice in the state.
Request My Consultation
Women who have always had small breasts or want to restore the fullness they had before pregnancy or weight loss may choose breast augmentation surgery.
Breast lift surgery restores the youthful perkiness of your breasts and may be combined with breast implants to add volume.
Overly large breasts can interfere with the quality of your life, cause shoulder and back pain, or attract unwanted attention.
A monthly breast self-examination familiarizes you with how your breasts normally look and feel, so you'll be more aware of any changes.
Women have several options for breast reconstruction following a mastectomy.
Excessive breast tissue—a condition called gynecomastia—can be embarrassing for adolescent boys and men. Male breast reduction surgery can help.
Abdominoplasty—usually called a tummy tuck—removes excess skin that remains after pregnancy or weight loss. Surgeons can also repair separated abdominal muscles during the procedure.
Our surgeons perform liposuction to remove stubborn fat from virtually any area of the body, creating more attractive contours.
Get your pre-pregnancy body back with this combination of body contouring and breast enhancement procedures.
Thigh lift surgery removes excess skin and repositions sagging tissues after significant weight loss.
Remove sagging skin in the upper arms—sometimes called "bat wings"—with arm lift surgery.
The decision to undergo plastic surgery is one of the most significant choices you can make. Learn more about our surgeons and plastic surgery practice by calling us at (907) 563-2002 to schedule an appointment or by using the online form to request a consultation.