Plastic Surgeons of Alaska
Alaska Regional Hospital
2741 Debarr Road #215
Anchorage, AK 99508
Phone: (907) 563-2002
Fax: (907) 562-7628
Monday–Friday: 8:30 a.m.–4:30 p.m.

Breast
Plastic Surgeons of Alaska offers breast enhancement surgery in Anchorage to help women from the Kenai Peninsula and Wasilla, Palmer, and other Matsu Valley communities have the breast size and shape they want. Our surgeons personalize each procedure to ensure the results look beautiful and natural.
Enlargement of the breast by placement of an implant is one of the most common procedures performed by our surgeons. Saline (salt water) filled implants are placed beneath both the breast tissue and the chest wall muscle. This submuscular position has several advantages. With placement behind the muscle there is less visible wrinkling, less tendency to become hard or distorted and there is less interference with physical exam or mammography in the detection of cancer. Smooth wall saline implants have less visible wrinkling and they have a lower frequency of leaking. As all "anatomic" or "tear drop" shaped implants are not smooth (all have a textured surfaced), these are not used. The operation takes 1-2 hours and is done with general anesthesia. It is day surgery. Recovery to return to full activity is up to 4 weeks but most women are back to light work within 5-7 days.
To lift the breast, excess skin must be removed and the breast tissue repositioned to give the breast a more youthful appearance. The scars will look like an anchor; starting around the nipple, going down to the lower breast crease then inward and outward along the crease. The operation is done under general anesthesia, as day surgery and takes 1-2 hours. Recovery is usually 3-4 weeks. Most women can return to light work in 5-7 days.
Symptoms of neck and shoulder pain, moisture rashes beneath the breast, deep shoulder (bra) grooves and upper back pain can be reduced by breast reduction surgery. This operation is very common and can be done as young as age 14. Differences in the size of the breasts can also be corrected. The operation will create a more comfortable, smaller and more compact breast. The technique utilized usually will preserve near normal nipple sensation and the ability to breast feed in most women. Insurance payment for this operation is common. This procedure can be done as day surgery and requires general anesthesia. It takes 2-3 hours to accomplish. Recovery is 3-4 weeks.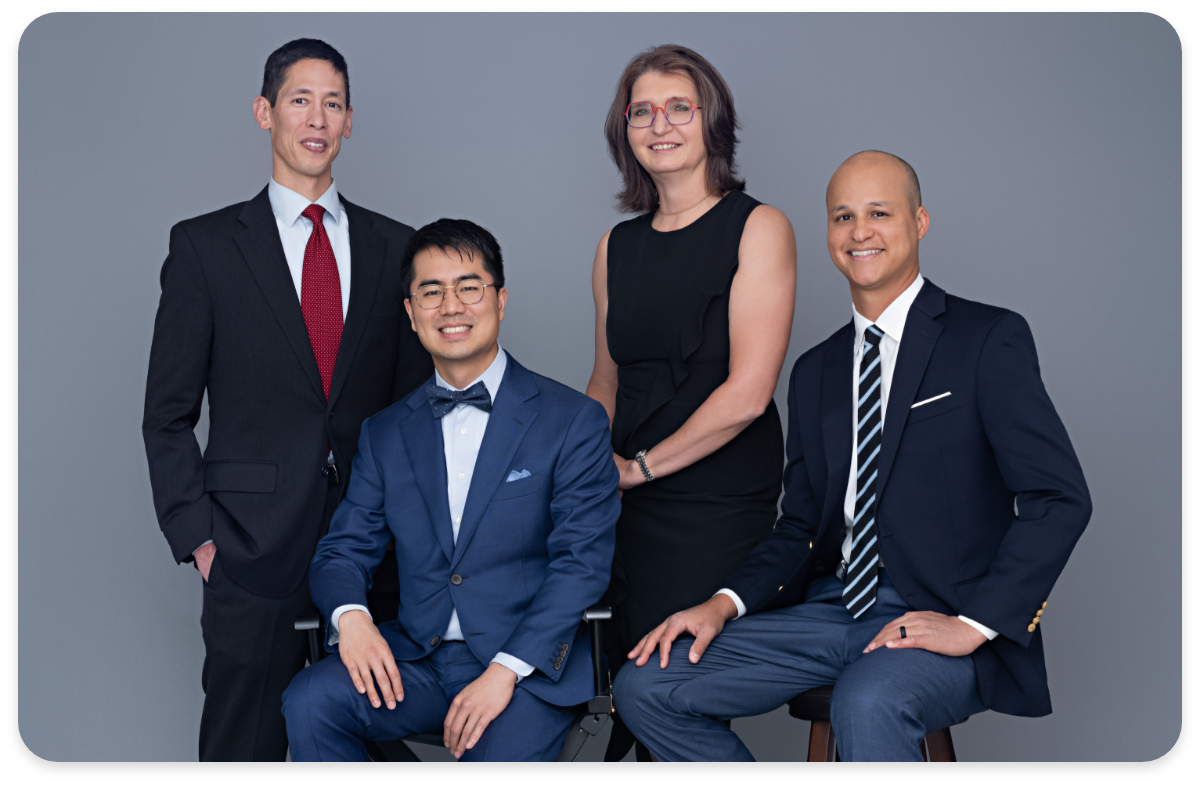 Meet Our Surgeons
Our surgeons are uniquely talented and share a dedication to providing our patients the type of personalized care that has established Plastic Surgeons of Alaska as the premier practice in the state.
Request My Consultation
The combination of Breast Self-Exam (BSE), professional examination, and mammography is very effective in the evaluation of breast masses. It is important to remember that not all breast lumps are cancer. It is equally important to evaluate all breast lumps.
Reconstruction following mastectomy or traumatic breast loss may take one or several operations depending on the type of tumor, your other breast size and shape, your overall health and activity level and most importantly, your desires. From simple placement of an internal prosthesis (implant) to more involved procedures with transfer of muscle, fat, and skin the operations will attempt to replace skin and volume removed at the time of the mastectomy. Our surgeons are familiar with and have performed all of the common operative techniques for breast reconstruction. These include placement of Tissue Expanders, Latissimus dorsi (back) muscle transfer, Transverse Rectus Abdominus Muscle (TRAM) flap reconstructions, and DIEP flaps. The timing of the operation may include immediate post mastectomy reconstruction or a delayed procedure. This can be determined by discussions with your general surgeon and keeping with your own desires. The end esthetic results are comparable with immediate or delayed reconstruction. The time of the operations, the hospital stay and the recovery will be different for each of the procedures. A detailed description of the procedures, the recovery involved and the potential complications is available from the office and will be mailed to you at your request.
Male breast enlargement can be treated with one of two methods. Occasionally, liposuction can be used to recontour the chest. If the skin excess is great, excision of skin along with gland and fat removal may be indicated. Treatment can be performed after the age of 14-16 years depending on the extent of involvement and the duration of symptoms. The operation may take 2 hours and requires general anesthesia. It is day surgery and recovery may take 4-6 weeks.
Implant Removal/Replacement
Removal of saline or silicone gel implants can be accomplished with either replacement with a new implant, lifting of the breast (see mastopexy) or with no additional surgery following removal. The extent of the surgery will be determined by the type and condition of your existing implants and the end results desired.
To schedule an appointment, please request a consultation or call (907) 563-2002 today. online or call (907) 563-2002 today.