Plastic Surgeons of Alaska
Alaska Regional Hospital
2741 Debarr Road #215
Anchorage, AK 99508
Phone: (907) 563-2002
Fax: (907) 562-7628
Monday–Friday: 8:30 a.m.–4:30 p.m.

Jana Cole, MD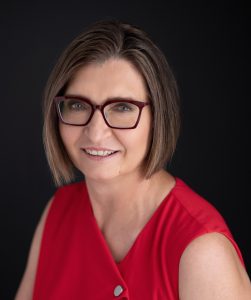 Dr. Jana Cole combines world-class surgical skills honed at 2 of the nation's premier plastic surgery programs with a personable bedside manner—she's affectionately called the "prom queen" for her outgoing personality. As one of the few board-certified female plastic surgeons in Alaska, Dr. Cole offers a unique perspective for women considering aesthetic surgery who visit from the Kenai Peninsula and the Mat-Su Valley, including Wasilla and Palmer.
Education & Training
Dr. Cole is familiar with the demands of performing at the highest level, whether it meant competing as a member of Canada's national tennis team or excelling at the University of Texas Southwestern Medical School, one of the most prestigious medical schools in the United States.
After earning her medical degree, she completed residencies in both general surgery and plastic surgery at the highly regarded University of Washington Medical Center. She then spent 4 years at the medical center as an assistant professor instructing the next generation of plastic surgeons before joining Plastic Surgeons of Alaska in 2005.
Communication Is the Key to Excellent Results
As a plastic surgeon, Dr. Cole enjoys the diversity that reconstructive and cosmetic surgery offer. More importantly, however, the most rewarding aspect of her practice is the opportunity to cultivate relationships with her patients and to meet and exceed their desired results.
Dr. Cole believes successful surgical outcomes begin at the consultation, where she listens closely to a patient's concerns and encourages an honest and open communication process. After hearing patients describe their concerns and goals, Dr. Cole carefully explains the options available to achieve those goals, providing the patients with the information needed to make informed decisions and feel confident about their choices.
Favorite Procedures
Dr. Cole is trained and experienced in a comprehensive range of procedures. She finds it especially rewarding to perform the following:
An International Background
Dr. Cole was born in Prague, Czechoslovakia, and has also lived in South Africa and Canada. She was a Canadian National Tennis Team member and played at Wimbledon and the French Open as a junior. Dr. Cole toured on the professional tennis circuit in Europe and South America.
At Trinity University in San Antonio, where she obtained her undergraduate degree, Dr. Cole earned All-American honors in tennis playing for the nationally-ranked Division I program.
Dr. Cole remains active as an avid runner and cyclist. She has completed 2 full Ironman events and several marathons, including the Comrades Marathon in South Africa.
Curriculum Vitae
Board Certification
American Board of Plastic Surgery (the only plastic surgery board recognized by the American Board of Medical Specialties)
Education
B.A. Trinity University, San Antonio, Texas
B.S. University of Texas Southwestern School Allied Health, Dallas, Texas
M.D. University of Texas Southwestern Medical School, Dallas, Texas
Residency/ General Surgery—University of Washington Medical Center
Residency/ Plastic Surgery—University of Washington Medical Center
Academic Appointments
2003 – 2005 Assistant Professor, Department of Plastic Surgery, University of Washington Medical Center
2001-2003 Acting Assistant Professor, Department of Plastic Surgery, University of Washington Medical Center
Memberships
American Society of Plastic Surgeons (ASPS)
The Aesthetic Society (ASAPS)
Alaska State Medical Association, Past President
Anchorage Medical Society, Past President
Northwest Society of Plastic Surgery
Hospital Affiliation/Privileges
Providence Alaska Medical Center, Anchorage
Alaska Regional Hospital, Anchorage
Alaska Surgery Center, Anchorage
Alaska Native Medical Center, Anchorage
Office surgery facility available